Trash Raiders Meet Their Match
It's a fact that one's trash is another's treasure, and that couldn't be more apparent than the evidence of critters and creatures digging through trash to find their midnight snack. However, this behavior usually leaves a big mess in the morning and a destroyed cart. That is why our bear-resistant roll-out carts are made to be durable and safe, with features that make it easy for humans to maneuver, yet extremely difficult for bears and other wildlife to compromise.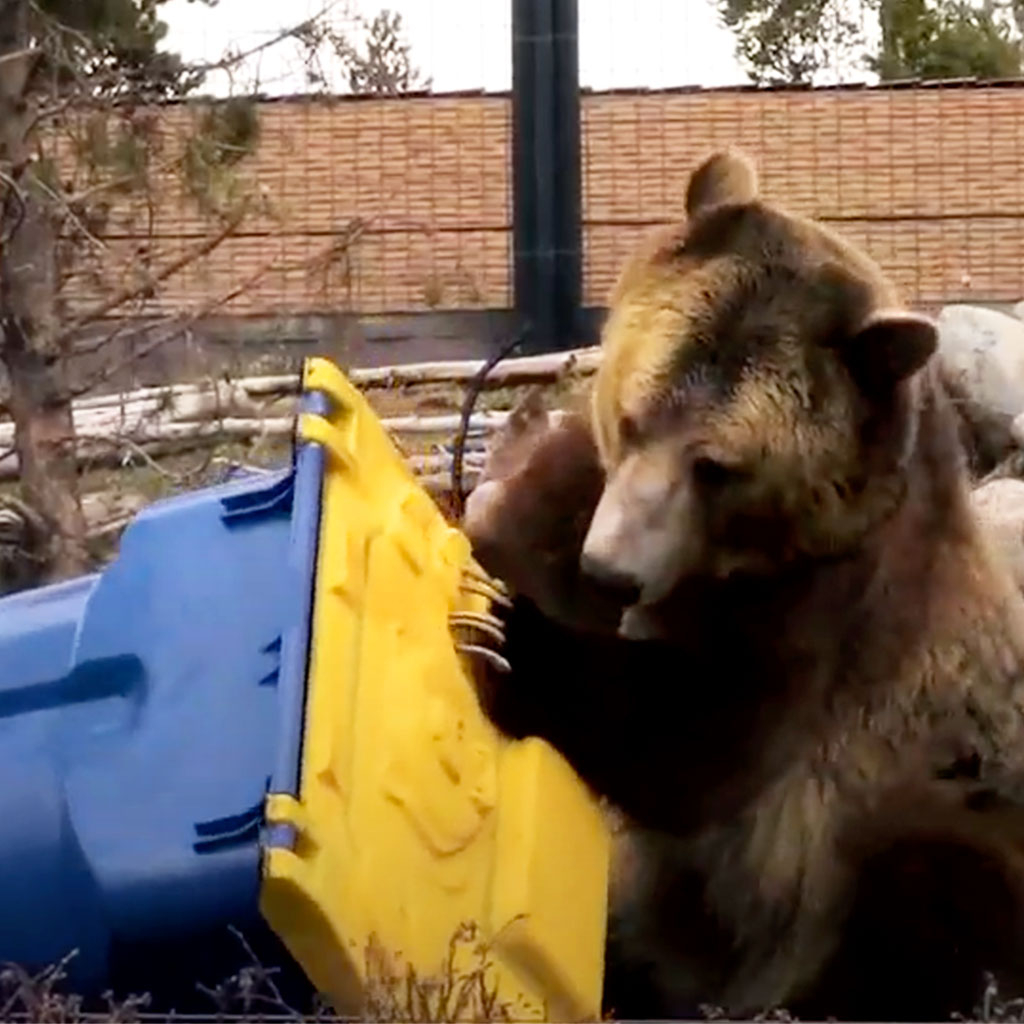 Deterrence
Designed for human convenience, the carts are equipped with ergonomic locking mechanisms. These mechanisms allow easy one-handed access, while preventing bears from using their claws, paws, or teeth to open the carts. When bears realize their efforts are in vain, they quickly lose interest and move on.

Certified
Our bear-resistant cart stands as the sole product in the market compatible with fully automated collection systems. This ensures that bears are kept at bay, eliminating the need for haulers to exit their trucks. Additionally, the cart is both ANSI compliant and certified by the Interagency Grizzly Bear Committee.
Get In Touch
If you have an order, product, service or general question, our team is here and ready to help.
Contact Us