Increased Visibility & Transparency
Visual Verification provides a two-camera system that captures visual evidence of services, or attempted services.
Improve Customer Service
Provides photographic proof that service was completed or attempted, records missing carts, and more.
Environmentally Responsible
Documents contamination, tracks illegal dumping, and helps identify non-compliance with environmental rules
Greater Driver Efficiency
Helps operators know the size and stream, plans work orders, and eliminates additional bulky pick-up canvasing
Easily document your services with visual evidence
Provide increased clarity for waste haulers and customers with the use of a two-camera system. With this solution, visual evidence of services, or attempted services, are easily documented and verified.
Captures service completion
Identifies curbside contaminants
Records bulky pick-ups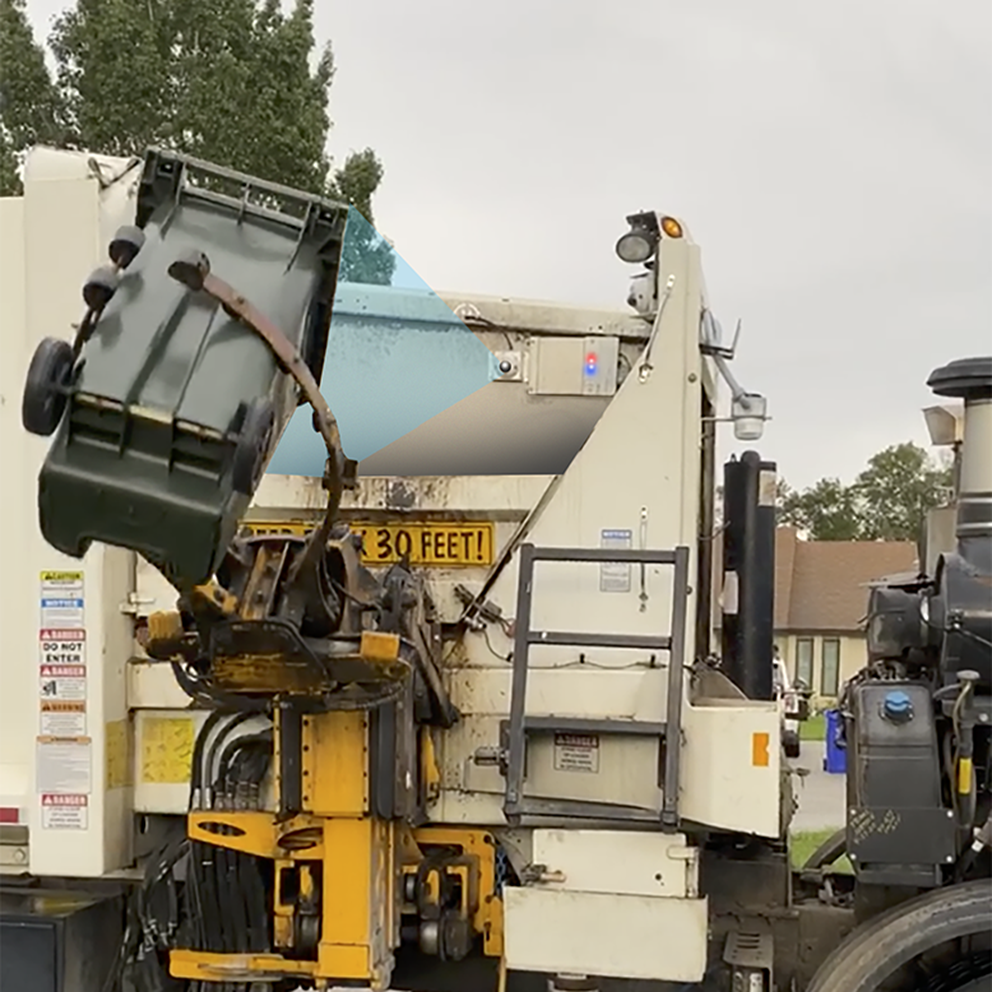 Gain Insights Into What Drives Your Operations
Reports
An Interactive View Into Collections, Work Orders, And Inventory Data
Collections
Enables Users To Adjust Parameters To View On-Demand Dynamic Data
Trucks
View Participation Rates By Stream And Route, Service, Or Trend Lines
Work Order
Display Information Most Valuable To Your Programs By Specific Data Sets
Get In Touch
If you have an order, product, service or general question, our team is here and ready to help.
Contact Us