Beer, Wine & Spirits
At Rehrig Pacific, we understand that not all bottles are the same - and that's ok. With over 100 years of experience helping beverage producers transport their products, we know all the ins and outs of the beer, wine, and spirits supply chain.
The Answer to a smooth delivery process
We get it – cases of beer and wine require different pallets, and squeezing into a cooler can be tricky. That's why we've developed innovative reusable products and delivery solutions that work together seamlessly to make your deliveries smoother than ever before.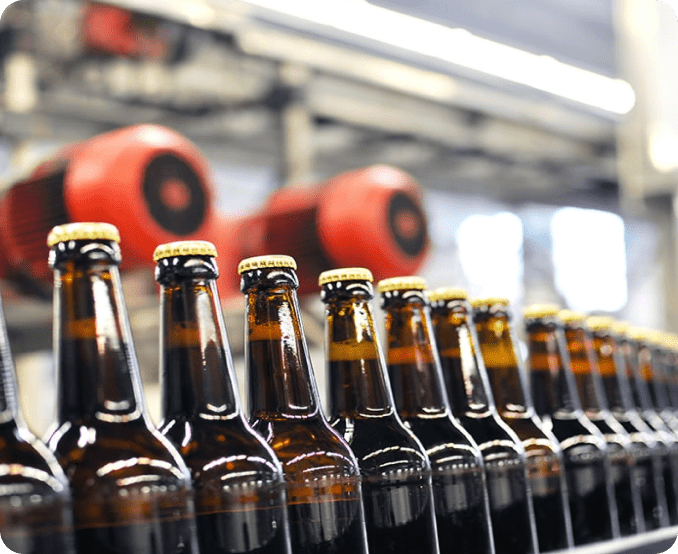 Beverage Delivery Just Got An Upgrade
Our ergonomic and reusable pallets, along with Fusion™ Solutions, guarantee that beverage cases won't have an awkward fit, are easy to handle, and offer easy access to coolers. To make things even better, Vision™ tracks your assets, and our full-service team is on-call to provide operational support.
Improve Safety
Our solutions reduce driver injuries by decreasing the need for repetitive motions and trips to the store.
Enhance Transparency
Complete visibility into your deliveries, improving productivity, amplifying job quality, and minimizing errors.
Specific Solutions
Our products are designed to handle the unique configurations of beer, wine, and spirit bottles.
Promote Sustainability
Eco-friendly solutions that are better for the environment and help you meet your sustainability goals.
Beer, Wine & Spirits Products
Trusted by Industry Leaders





Get In Touch
If you have an order, product, service or general question, our team is here and ready to help.
Contact Us