Keep Your Assets In Sight
If you want to improve productivity, amplify job quality, and reveal new profit opportunities, start with Asset Tracker, part of the Vision® Technology Platform. Asset Tracker closely monitors your inventory around the clock to give you up-to-the-minute status reports on your shipments.
Vision® Technology Asset Tracker
Our 24/7 monitoring solution leverages advanced RFID, GPS, and barcode technologies to easily track your goods in real-time.
RFID Based Asset Tracking
Monitors performance conditions in real-time and delivers critical data for informed decision-making.
Responsive Reporting
Provides actionable insights, such as precise asset locations and inventory balances - empowering businesses to increase efficiency.
Results-Driven Data
Enables organizations to lower costs, optimize inventory levels, and decrease downtime - leading to improved asset distribution.
See the Whole Picture
Reports
An Interactive View Into Asset Location, Dwell Time, and Turns
Trends
Enables Users To Adjust Parameters To View On-Demand Dynamic Data
Analytics
Display Information Most Valuable To Your Programs By Specific Data Sets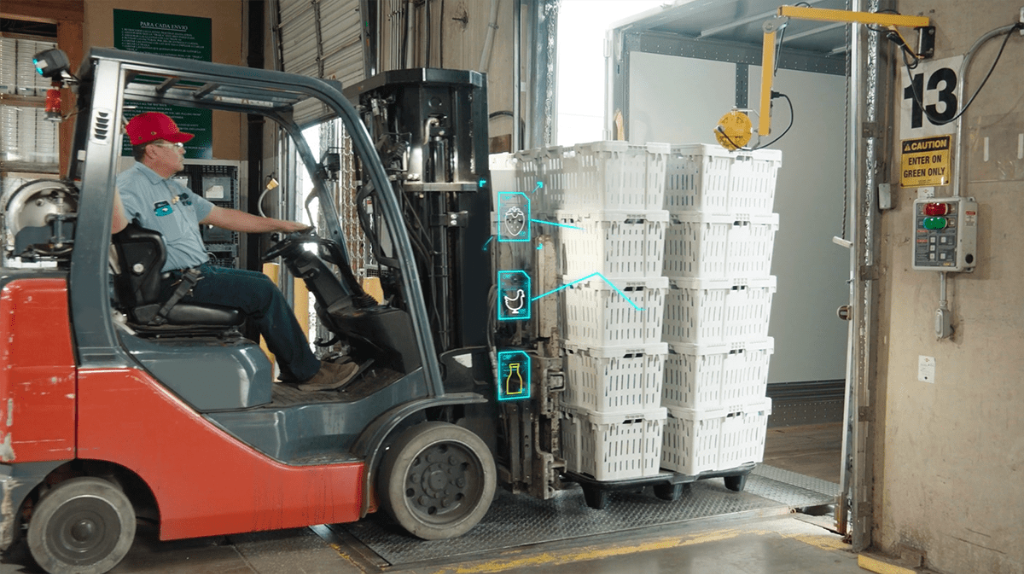 Smart Assets Supplied
We supply Smart Assets (barcode and/or RFID-enabled) or retrofits existing assets.
Tracking Equipment Installed
We install tracking equipment to read outbound and inbound Smart Assets. Asset Tracker API is available for additional data collection.
Smart Assets Ship
Selector picks products on Smart Assets to be shipped. Smart Assets are read by tracking equipment.
Smart Assets Return
Smart Assets return from the market back to the building and are read by tracking equipment.
Real-time Reporting
Management accesses real-time reporting and analytics via Asset Tracker software (ex: Smart Asset trip time, Smart Asset balance reports, Smart Asset utilization rates).
Identify & Improve
Management routinely views Asset Tracker software to identify trends, improvement opportunities, and red flag scenarios.
How a Food Service Distributor Used Rehrig Pacific's Asset Tracker to Improve Pallet Utilization
For the food distribution industry, efficiency and safety come first. To address these needs, a leading distributor piloted Rehrig's Vision® Technology Asset Tracker Solution for three months. With actionable real-time data gathered 24/7, this solution allowed for improved selection speed, trailer loading efficiency, efficient use of warehouse space, and safer working conditions, resulting in a considerable amount of time and money saved.
Get In Touch
If you have an order, product, service or general question, our team is here and ready to help.
Contact Us