Pallets
Plastic pallets are the stronger, safer, and more sustainable solution. We aim to be your trusted advisor for all pallet needs.
Redefining Pallet Innovation
Our extensive range of nestable, stackable, and rackable options are meticulously crafted from high-density polyethylene (HDPE) using advanced high-pressure injection molding, resulting in exceptional strength while remaining lightweight. Our commitment to sustainability is reflected in our use of post-consumer recycled materials during production, and our pallets are fully recyclable once their lifespan is complete.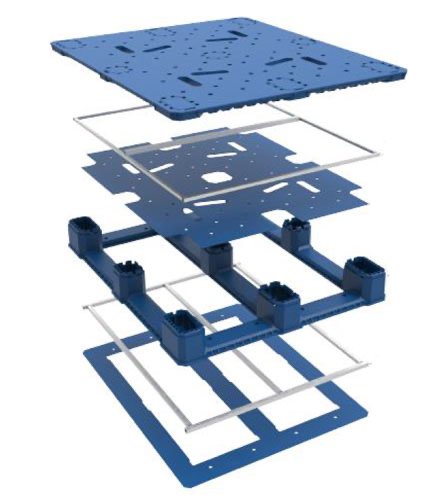 Our Extensive Portfolio Includes:

Sustainable on Multiple Levels
As a plastics manufacturer, we are committed to sustainable manufacturing practices and can use the highest percentage of recycled content in our pallets. We can even custom-source the recycled material we build your pallets out of, so that our customers can attain closed-loop sustainable systems.
With eight plants located across north America, we offer the shortest freight lanes for improved carbon footprints for our customers. We design our products to nest and stack efficiently for transportation and storage savings.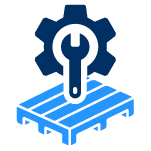 Customization
We've designed specialized pallets to accommodate specific products, such as glass bottles and cans, for various industries like dairy, beer, and manufacturing. Our pallet range includes fire-resistant options and intelligent features like RFID, barcodes, and serial numbers.
Performance
Our pallets undergo rigorous tests to ensure durability and are designed for seamless integration into automated systems. Engineered with ergonomic features and moisture-resistant flow-through design, they reduce the risk of injuries and ensure secure handling.
Get In Touch
If you have an order, product, service or general question, our team is here and ready to help.
Contact Us