With culture comes connection
Our Culture
At Rehrig Pacific, our employees are a cherished part of our family. We foster a culture of diversity, inclusion, and belonging. Led by our executive team, we implemented a unique top-down approach that integrates these values into our core business goals, ensuring genuine and impactful cultural change. Our "I WE YOU BELONG" commitment resonates with the message that every team member is an integral part of our family, and our dedicated DIB team works tirelessly to promote belonging by making diverse perspectives visible. This commitment has led to the formation of essential Employee Resource Groups (ERGs), such as BOLDD, celebrating our African American members alongside events supporting LGBTQ+ and Hispanic family members. We continuously support and celebrate emerging groups, all united by our shared values.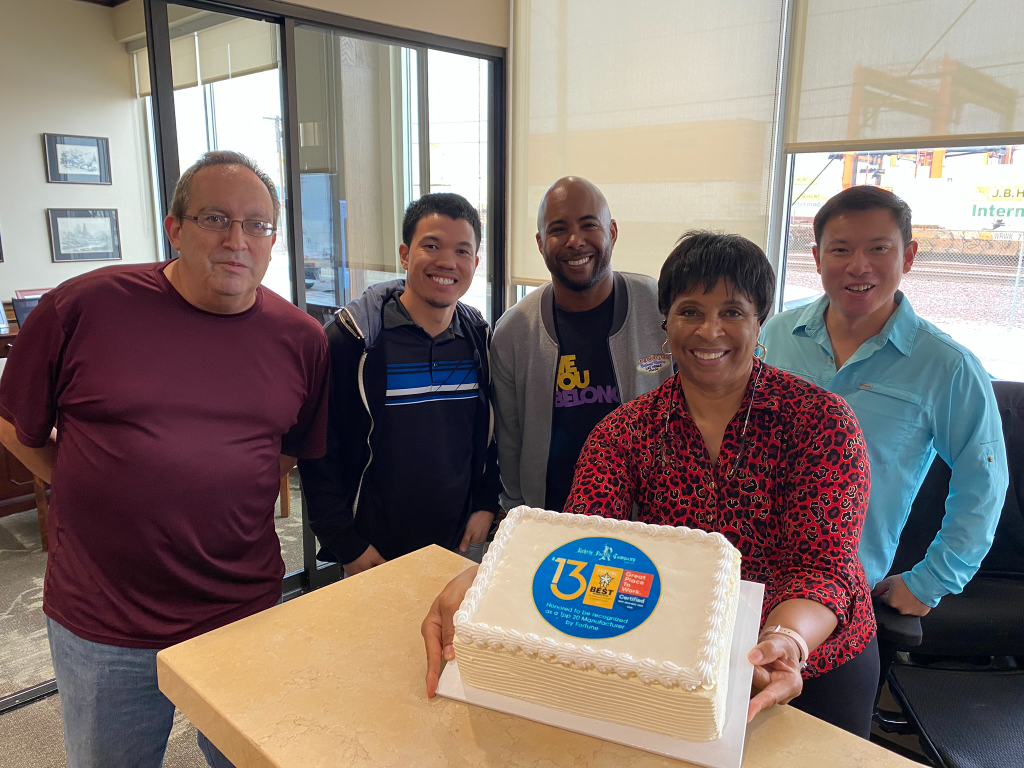 A Great Place to Work
Having won a Great Place to Work award four years in a row, here are some of the insights from their recent survey:
90% of Rehrig Pacific employees stated that they were made to feel welcome when they joined the company.
85% believe that management is approachable and easy to talk with.
91% feel that people of all cultures and backgrounds are respected and valued.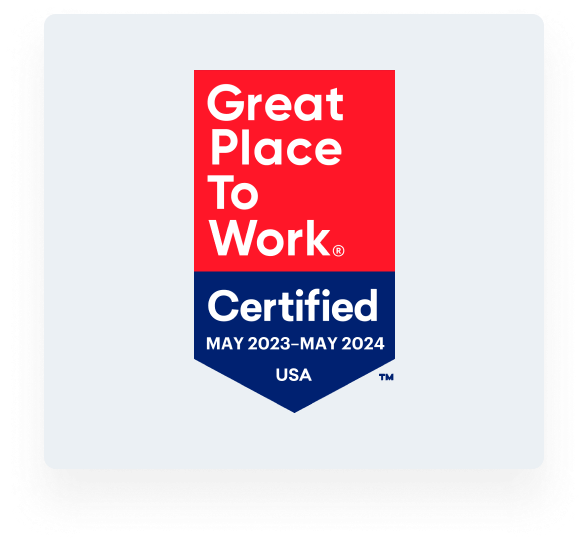 Diversity, Inclusion, and Belonging
Celebrate Our People
Our company thrives due to our team's diverse backgrounds, beliefs, and communities. Our leadership prioritizes diversity and inclusion, striving to create a welcoming environment where every employee experiences a profound sense of belonging. Working collaboratively with diversity and inclusion consultants, they have developed an inclusive approach that aligns with our organizational values and drives positive cultural change through various initiatives. Recognizing that there is always room for improvement, nationwide focus groups have been conducted to gain firsthand insights into the experiences of our Rehrig Pacific family. Armed with this knowledge, our executive leadership team is better equipped to identify areas for growth, enabling us to strengthen our bonds and further enhance our workplace experience.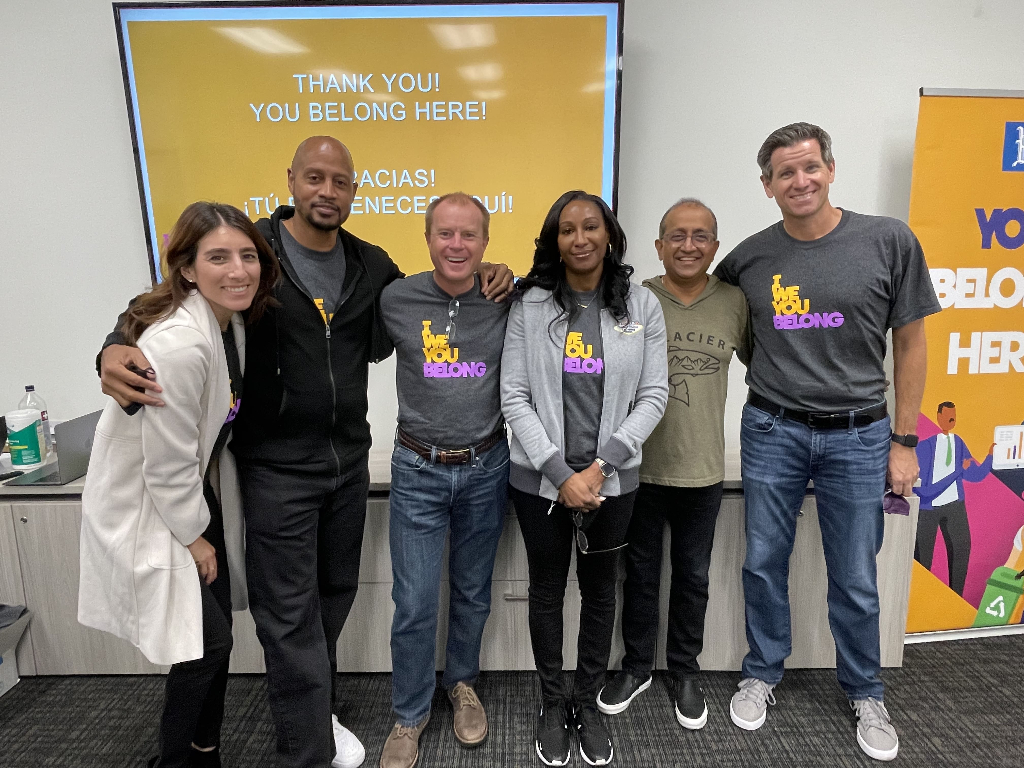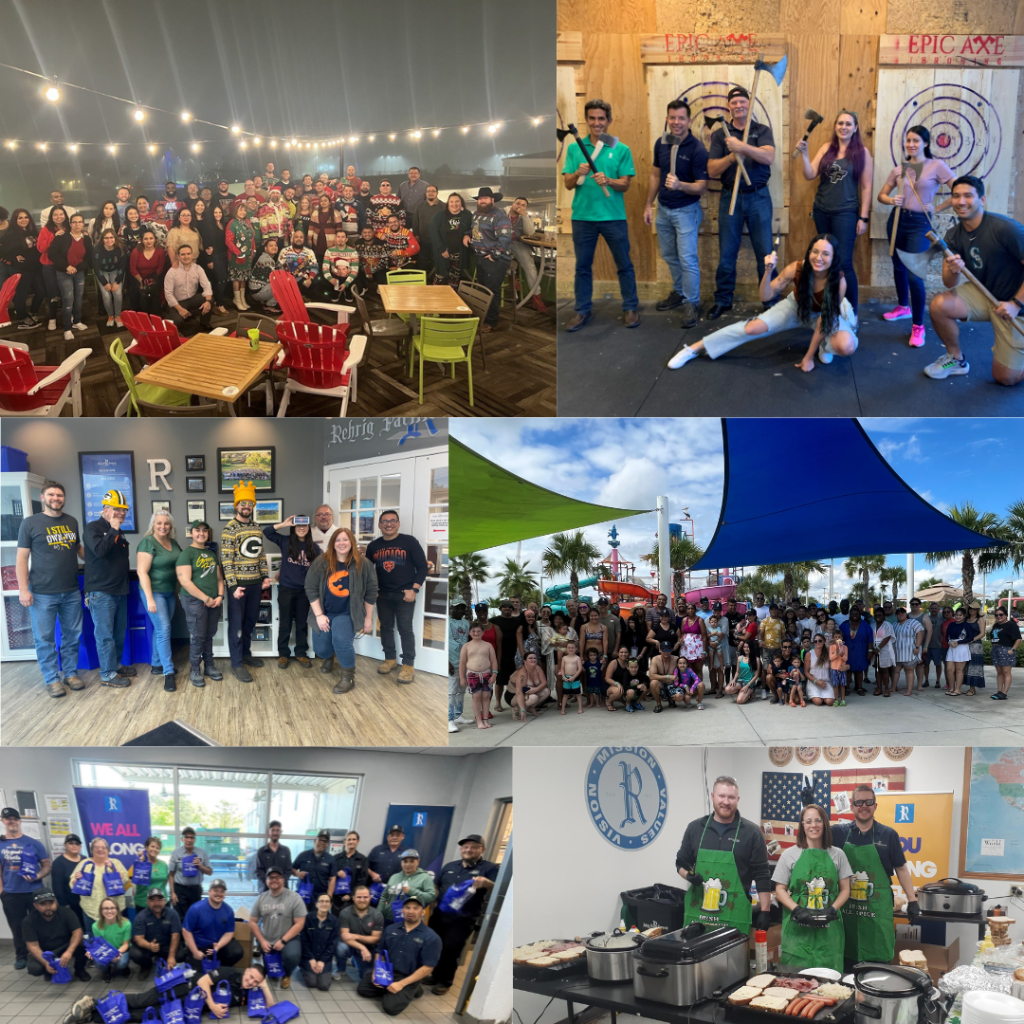 Events & Gatherings
Enjoy what you do
Like any family, bonding time is essential. We work hard to provide engaging and thoughtful social opportunities for our team members. Here are a few:
Family events throughout the year

Intramural sports teams

Sporting events

Scholarship awards

Philanthropy days

Training at the RISE Center

Newsletter - Husky Hotline
Join our team
If you are ready to grow your career, influence the future of the nation's supply chain, and contribute to sustainable solutions that impact the environment, check out our open positions.
View Openings